69153FEA-75B0-4F1F-92E2-5B6F2EBA47D5
Welch Allyn<sup>®</sup>
PocketScope Ophthalmoscope
Learn more about PocketScope Ophthalmoscope. Explore Hillrom's products and medical technologies across the health care industry.
ACTIVE
ACTIVE
false
false
false
false
false
https://assets.hillrom.com/is/image/hillrom/12820_PocketOphthal?$recentlyViewedProducts$
false
hillrom:care-category/physical-exam-diagnostics
hillrom:product-family/welch-allyn,hillrom:sub-category/eye-examination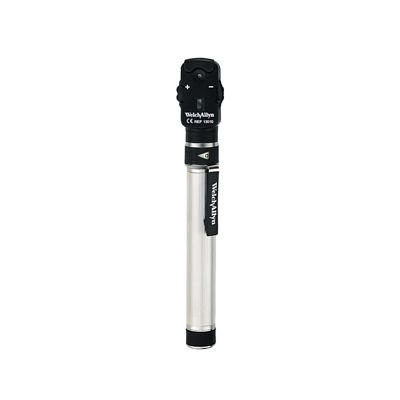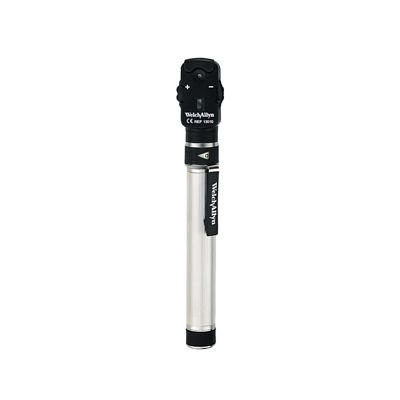 Welch Allyn®
PocketScope ™ Ophthalmoscope
The PocketScope™ Ophthalmoscope is a lightweight, compact diagnostic instrument that delivers high performance in a slightly smaller package.

Featuring halogen light for true tissue color and consistent, long-lasting illumination. Plus, 12 aperture/filter combinations for greater versatility: micro, small, and large spot sizes, cobalt blue filter for corneal exams, fixation target, and slit aperture, plus red-free filter and unfiltered halogen.

Attention: Not all products/options are available in all countries. Please check availability with your local Hillrom representative or click on Request More Information to contact Hillrom customer service.
https://www.hillrom.ph/en/products/pocketscope-ophthalmoscope/#overview-0

Overview
Features
Halogen light for true tissue color and consistent, long-lasting illumination
48 focusing lenses for better resolution